There are so many great uses for coconut oil!
I've personally used coconut oil in a "goo gone" recipe idea.
We've used it as a conditioner on my daughter when she gets those pesky bumps on her upper arm.
I've also swished it in my mouth for antibacterial purposes and to whiten my teeth. It works. Just don't swallow it and don't put it down your sink due to it hardening back up.
Ideas for your home
Here are some other clever uses for it. Be sure to tell me if you've used one of these and what your results were.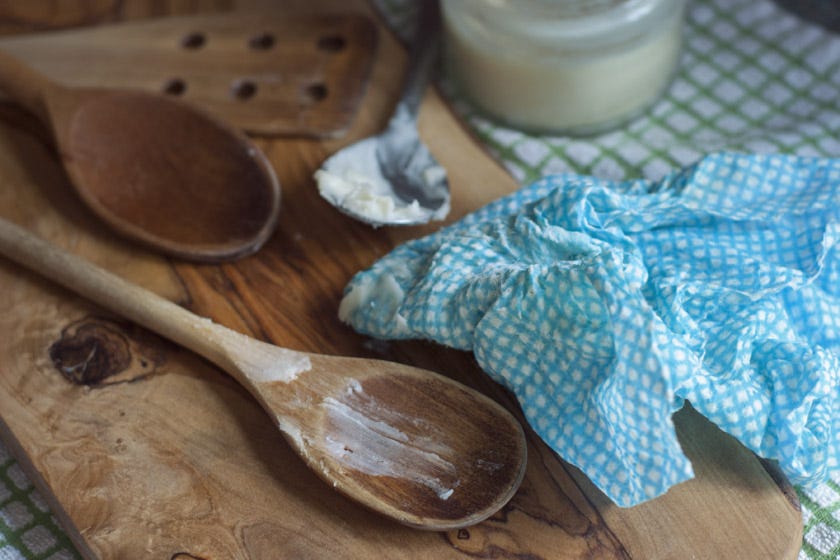 Revive your wood
Condition wood cutting boards, wooden spoons and spatulas. This works wonders!
Bring them back to life with a little homemade wood butter.
Get the recipe at Gemma Garner.
Remove sticky labels and paint.
Mix ½ cup coconut oil, ½ cup baking soda, and lemon oil (for scent) to help you clean adhesive labels and residue off glass surfaces, plastic, and other hard surfaces.
Lemon oil is optional.
Another great tip is to use a hairdryer (high heat) on the adhesive label first to loosen it. Then use the "homemade goo gone" to clean off the residue.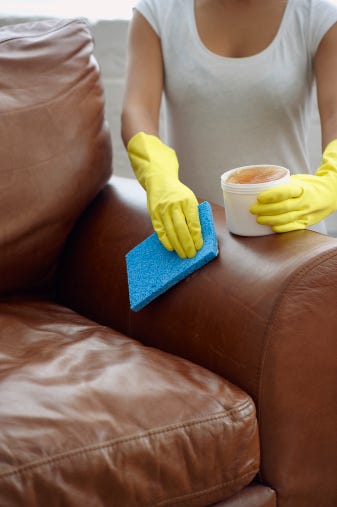 Condition leather furniture
Buff a small amount of coconut oil, using a soft cloth, into the leather. It helps to replenish the natural oils that repel moisture. Coconut oil is hypoallergenic and won't spoil.
Try it on your leather shoes as well, and buff to a shine.
Learn more at SF Gate.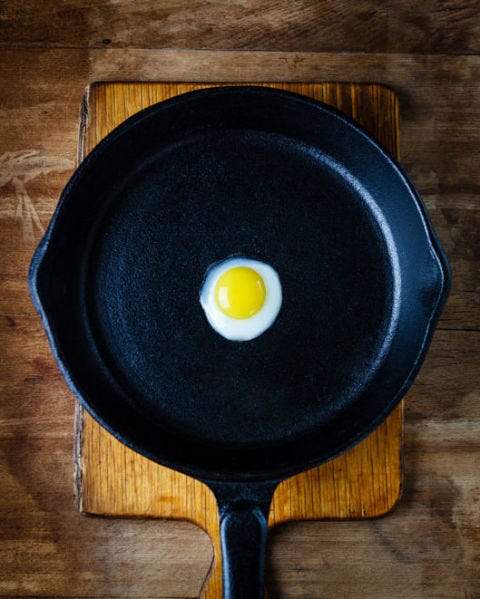 Season a skillet
Coconut oil is perfect to season cast iron pans because it has a high smoke point; is a good fat and it's antibacterial (bye bye candida!)
Get the tutorial at The Hearty Soul.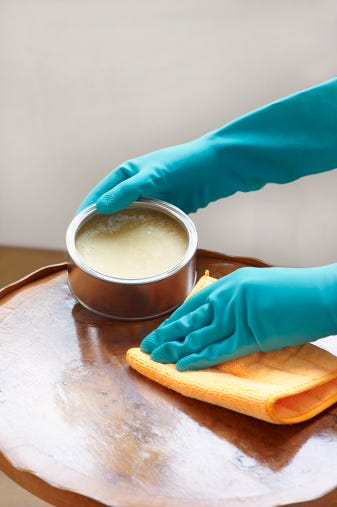 Polish wood
Condition and revive wood furniture by polishing your pieces with a small amount of coconut oil. Use a soft cloth and massage into the wood. Remove any excess with a secondary cloth. This also helps repel dust.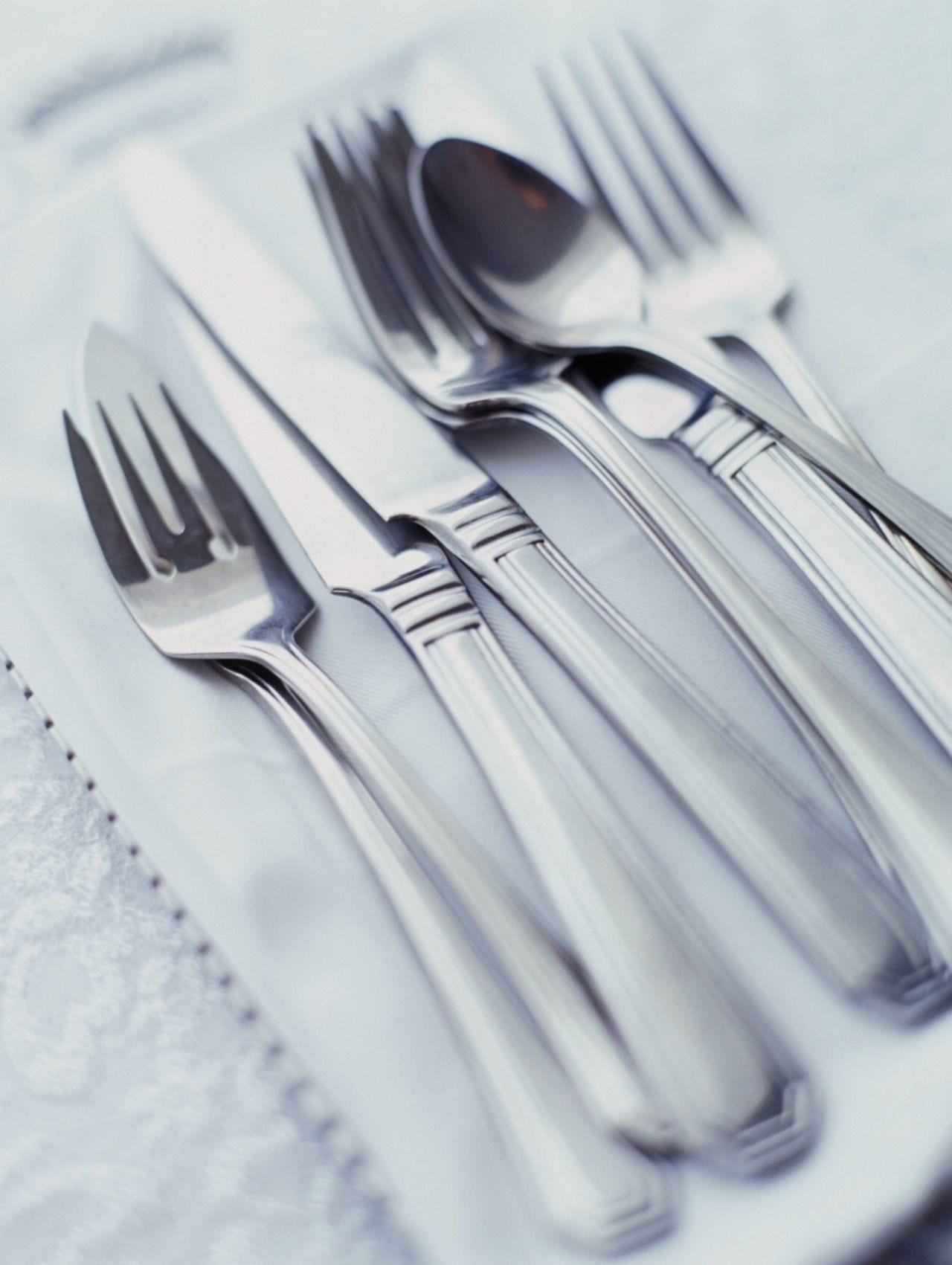 Get rid of rust
Is your flatware and scissors rusty? If so, dap a little coconut oil on them and let sit for an hour. Rinse with warm water to reveal clean rust-free surfaces.
Learn more at Womenio.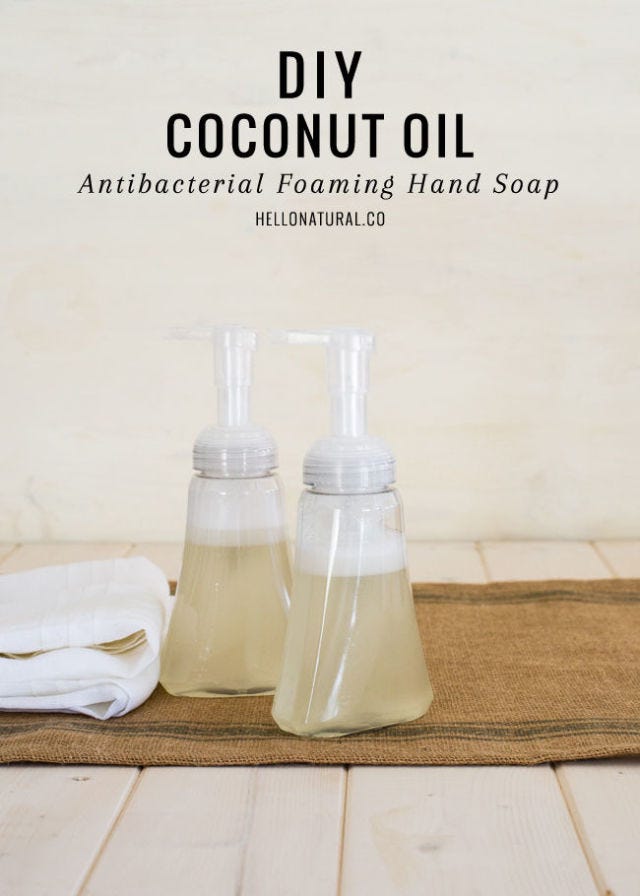 Mix your own soap
Foaming hand soap made with coconut oil moisturizes dry skin as it cleans.
Get the tutorial at Hello Glow.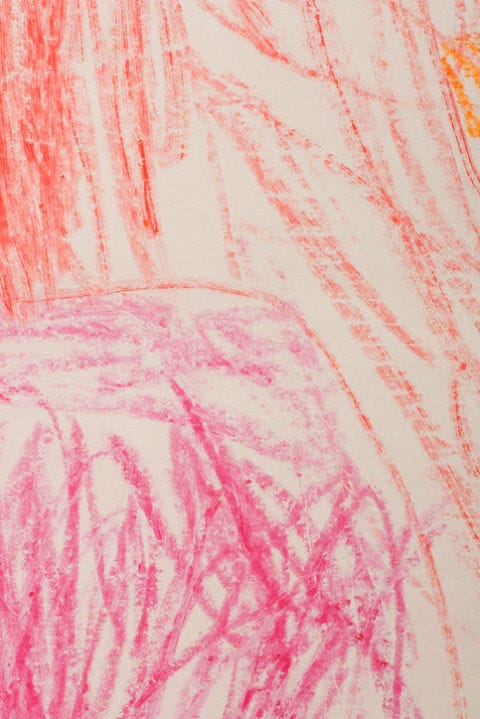 Clean up crayon drawings
Have you ever seen a child take to a wall and create a masterpiece? Remove it safely and gently with a little oil. Pour a small amount on a paper towel and wipe it away. If your wall has oil left on it, use a small amount of vinegar to clean it off. Your walls will be good as new.
Learn more at CoconutOilCooking.com.
Wax your metal surfaces naturally
Imagine using a homemade wax to go from your car to your grill to your fridge. Here's a recipe that can help you do just that.
Get the tutorial at My Darla Clementine.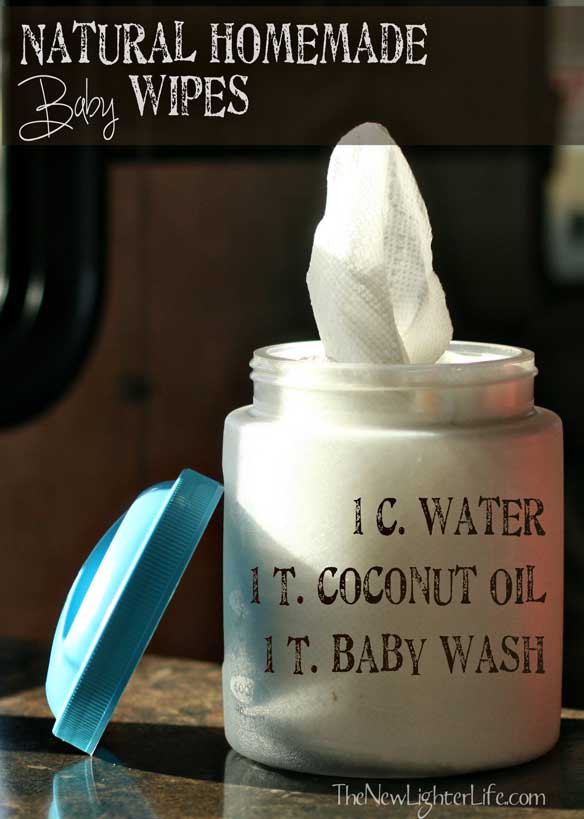 Homemade baby wipes
Paper towels cut in half. Baby wash. Coconut oil and hot water.
Mix it all together. Place the towels in a container and pour mixture over them. You'll have a natural, biodegradable alternative to store bought wipes.
Get the recipe at The New Lighter Life.
I wish I would have know about this idea when my kids were little.
Bonus
Above, we talked about homemade recipes to take care of things around your home using coconut oil.
Here are a few more recipes that my new friend Joan shared with me to clean and condition leather around your home. You'll probably have most of these ingredients in your home already.
Think furniture, car seats, jackets, purses, etc.
Learn More at Tips Bulletin.
There you go.
Let me know if you try one or if you have a special use for coconut oil that I haven't seen yet.
The goo-gone one works and I love it. I'm going to try the wood polish with lemon next.
I'm also excited to try one of Joan's recipes to repair my leather jacket, where I put a name label (totally the wrong thing to do!) When I removed the label, it discolored my jacket. I was bummed!
Cheers to you and your home!